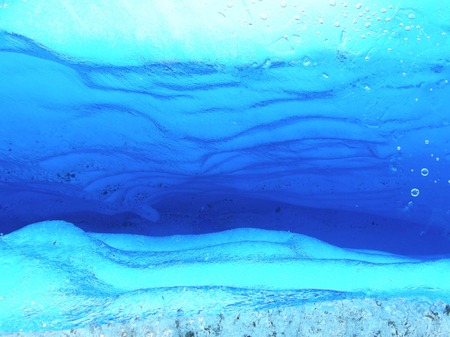 Role: Harmony
5th chakra organizes energies to make them harmonious throughout the body. The chakra keeps hormone balance. Hormones coordinates motion and rest of internal organs as stimulated by the sympathetic nerve and the parasympathetic nerve. The chakra energy also harmonizes emotional acceptance of other's mind and self-expression.
Communication with yourself, others and between internal organs. Every energy both outgoing and incoming is kept in control by the chakra.
Color: Blue
Imagine the blue of the sea and a stream of rivers.
Body point: The bottom of a neck
5th chakra deeply relates to hormones and respiration; from the bottom of a neck to the thyroid around the front of a throat.
Influences:
5th chakra at work helps you easily tell what you really want to tell; hormones are balanced well, metabolism improves such as sweating and secretion of bodily fluids.
If the chakra is in malfunction, you find it difficult to convey what you are thinking of; hormones go unbalanced, metabolism fails to work.
Points to care: Receive and Express
To activate this chakra, you may want to think about reception and expression. Receiving is about 'food, conversation, knowledge, air and light,' while expression is about 'conversation, the arts, manufacturing, housework and crop growing.' These two actions kick-start the chakra flow.
First, do you accept your surroundings a proper way? Do you express your feelings well? This chakra is said to be a main confluence of spiritual and bodily energy, which promotes respiration and circulation of spiritual energy. Mental stress easily causes bodily issues. So take a deep breath and imagine a stream of river before you sleep. Let yourself breathe, blood and bodily fluids run well never to keep stresses remaining.
Empowerment:
It is most effective for you to express gratitude time and again in order to enhance the energy. Just a moment of gratitude matters. Try to feel grateful to someone for something. After getting used to this, make it faster to say thanks and express gratitude to someone. Swift response is important. As soon as you are treated kindly, give him/her back soon; not after you do such and such.
You can of course say thank you after you keep your thought. However, such gratitude often fails to get to the heart of receivers, since their mind has gone somewhere else.
【Chakraの最新記事】