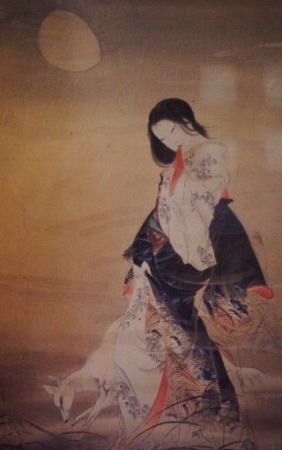 As explained before, you may have a framework of thought different from that of your guardian spirits, who try giving to you helping hand only to fail.
 They often say "marriage life with children is the utmost happiness," "most blessed are those who live as Christ did," or "make bigger differences in the world." On the other hand, people have begun accepting gay partnership who bring up their son-in-law; putting priority to neighbors, not to God; thinking highly of warmth and fit more than big influences over others: style of happiness varies more than ever.
 You may want to ask for your life-course-guide to guardian spirits who you feel sympathy with, those who want to let your character shine and shed your colors. Try speak in mind to gods, spirits, supporters and real fellows on the earth.
 This way keeps away guardians who are out of date or merely want to make difference on the earth, which clears your energetic tie to tabula-rasa, and you will receive help from guardians who see your soul character with dignity. The other guardians of yours who did not take side for you may later learn about modern style of happiness as your character gains brilliance; and possibly begin living with you in the contemporary time.
【Guardian spiritsの最新記事】