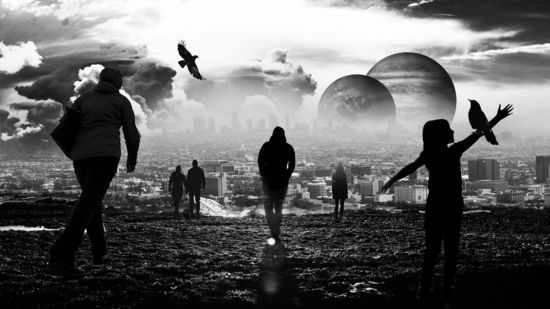 By the way, have you heard of any conspiracy theories? Some people say that global warming is a fallacy; vaccination is evil; 9/11 terrorism was taken place with an aid of the U.S. and so on. Putting aside if these statements are true, the similar theories and outlooks on the world of spirit exist.
 You might have heard that, even in the world of spirit, there go on conflicts between the good and the evil, the light and the dark. This rings true from a certain vantage point. It is true that some parties and social bodies in the world of spirit have been working on removing creatures that intrinsically want to vex other beings including human beings. But at the same time, those people who work as if policing the world of spirit never live without flaws.
 As police system in every country on the earth has its shortcomings and its authoritative character that often obliterates small voice of citizens, people who claim to have been exerting justice in the world of spirit have their own stains they want to hide behind the curtain.
 Basically, what happens on the earth happens in the world of spirit. This might sound strange and hard to acknowledge, I know. But I believe once you have gained enough information about what exactly happens in the spear of spirit, you may never sway.
【Tennesseeの最新記事】