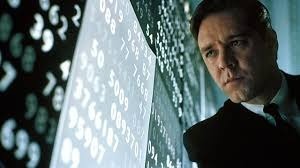 As said in previous articles, conspiracy theories are something no less familiar to us than emotional conflicts among co-workers at ordinary companies.
 You may find it easy to realize some flaws in the system of a company, a community or a group, though how you regard something as improper depends on every changing situation. Speaking of improvements, you might have much more to say than your bosses, since you can see what goes on at sight.
 Think of this. Can conspiracy happen when there lies no difference of hierarchy among humans? Probably no. Could a C.E.O. regard as conspiratorial a group of close workers at a department of a company, if they tried overturning the brains of the company? It seems right to call it a conspiracy, but this case sounds a bit different from what people call 'conspiracy theory.'
 Yes, what we call conspiracy theory is something that people in lower positions in a society make a claim with, while wrongdoers in higher positions live so called a good life and never attempt enough improvements for those who they have more or less control over.
 Some of the reason why conspiracy theories get popular and soothe as time elapses may be this case. Conspiracy theories spring up among the ruled. We could say such theories are intrinsic to a system, a hierarchy. If this rings true, it also sounds ridiculous to stick to the framework of a society and keep accusing those with power without personal growth nor effort. This is how conspiracy theories rise and fall especially among the young and those who begin to realize the dark side, the backstage of a society they belong to.
【Tennesseeの最新記事】