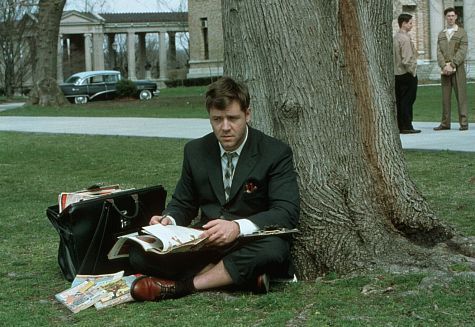 The majority of readers of this article might not run a company, but may have someone to teach how to work, guide or manage. I think conspiracy happens to the eyes of those in lower position in a hierarchy, as I wrote before. Then, what would you feel if you stand on the side who are called conspirator?
 Suppose you manage your fellow workers and have some control over their wage and working environment and so on. If you had a notice that some of your workers feel you engage on some conspiratorial acts, what would you do to clear their uneasiness about you?
 There will come up some ideas. Generally, you may want to try something benefitable to those who have some doubts about you, right? Misunderstandings happen all the time, so such a recovery and close communication among people matter very much. This is the way it should be.
 However, the case never goes this way when it comes to THE conspiracy. Everyday collusion among politicians, big business persons, bureaucrats and the like with power. The relation between the ruler and the ruled has gone unbalanced still. Care about the poor seems scarce, help for individual flourishment looks way less than needed.
 People may put too many contexts and implications on the word 'conspiracy theory.' But what matters reduces at last to lack of care about each other in a bigger scale than mediocrely imagined.
【Tennesseeの最新記事】