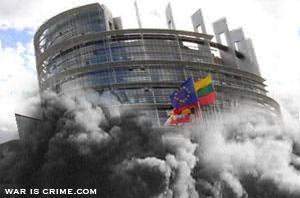 You know you don't know what you should do, right? IF you do, you'll fail. The game changed. The basis you've been relying on never coagulates again, keep melting into the illusion you've kept and still in your mind. Whatever has propped you, no choice but to ask yourself again, What should I do? What should I trust?"
 The first thing that crumbles into mists will be religion. I wouldn't let you relapse, dawdle about this stuff. I bet you guys have noticed God is something that binds you. Suppose you met God and asked some questions, "Why is the world like this? Why don't you punish wrongdoing more? Why are you behind the curtain? What do you really do for humans? Can you give me anything?" Yes, as you might have imagined, God, at least one that you have contributed and catered to, will never give favorable and amiable answers to you. Possible reaction would sound stodgy, moldy and adamant, never malleable nor cooperative nor communicative, these character of which exemplifies old-fashioned business leaders.
 Religion is a lucrative institution that exploits mental resources of believers. Believing in God means nothing if your neighbors are in hunger, misery, aloneness or anything that sounds negative in general. It rings even absurd to lay person that a religion has some parties and they try their own excellence, which is completely an intellectual avocation.
 Lay people would never and ever allow such a thing to be used as public index to rate individuals, ethics, sociability or anything that form a hierarchical community. Everything revolving around religion must fall into your private playground, if not, say, if you were given economic help by religious institution or you keep in touch with business partner who only have religious thing in common, your life would go disastrous sooner or later.
 Another thing you may want to consider is, how cooperative with other companies in the same sphere of business. Differences and diversity must sublimate as strong points. If you have made the best of differences and divisions among your industrial community, you keep going well. If not, you have nowhere to go but to change yourself or to commercial tomb.
 The last thing is about imagination. Companies that try imagining whether they work for everyone, every society, the entire world would find their way-out to cross every hurdle of their own, otherwise they will have thousands of vitriols from people who have been disregarded. None who have lost their imagination or stopped trying to serve for everyone could see its next sunrise.
 There'll be some other ways that entrap you or companies that have failed to change or work for the good of everyone. For the time being, the collapsing styles above will be enough to categorize those being eclipsed.
【Tennesseeの最新記事】