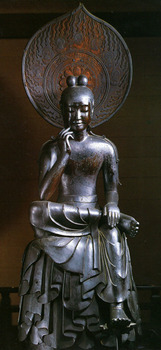 Have you ever come up with questions to what is called God you have believed in? Put every image, words and scripts from it into personal settings. What does it, he or her sound like? If they sound sweet or good in any sense to you, you'd be happy. But if not, what do you do?
 A casual use of the word God is like "you've done this, Wow, you are God!" or something like this, isn't it? Whatever thing that stays or works beyond someone. The unknown, the greatest, the highest, the ultimate. Yes, but as time goes by, the one you called god-like, say, god-like children, geniuses and god-like talent goes eclipsed by new-comers who are more like God in technique, performance or any abilities. Besides, not everyone can stay on good terms with those god-like or once god-like persons, because they tend to have some unique communication style or dispositions.
 It may sound odd or unreasonable, but if you associate this casual use of the term with religious use of it, what do you thing would happen? I understand, for example, Jesus is an amiable and spiritual person. I would like to talk with him someday, but still I'm not sure if I can make a friend with him. He seemed to be so brave that he kept claiming on his belief and point of view. But if look into his childhood and early life, not everything sounds great, rather banal or too peculiar to empathize him. Like this, suppose you can run into God or whoever religious beings you rely on and have a talk with them. What would you say or feel about them?
 I hope everybody has a respectable person or a being. I hope I and everybody try some good aspects of their mentors, sometimes emulate them. And God-human relationship may want to go the similar way, I think. God doesn't cover everything about you, no idealistic partner can suffice every want of yours. I believe we are among humans and beings that have their own want, will and mind of service. I'd like you to remember this.
全150件
選択:1
差出人: Yuquia
 宛先: mobile@sorairo.jeez.jp
件名:

【Tennesseeの最新記事】