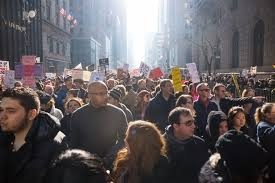 Education happens as you are conscious of what you do, and reactive to something new to you. Even if you go to privileged or popular school, your growth and maturity solely depends on you. The same should go to teachers, they may have some technique to give some ideas or anything, but they have no power to forcefully equip students with their resources.
 Education seems so smeared that the more you think about, the less you would like to share opinions and ideas with others less vigilant to what happens in school and home. So variant are outlook on education, so they are and should be, otherwise some children or even adults receive less due respect and lose confidence, renounce dignity themselves.
 Every single day, every second of life should be educative and allegorical so that you can stay conscious of what's going on among your neighbors, in a community and a society. So education is about understanding yourself and others. It is an relentless renewal of your outlook on everything.
【Tennesseeの最新記事】