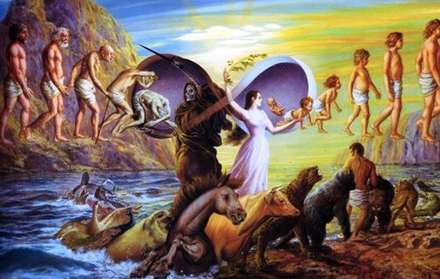 What on earth do dusts of energy get together, gain individuality, originate consciousness and give off radiation of ideas, developing thoughts for the better future?
Souls of ours sprang from 'wish.' A cosmic being who gathered energetic dusts produced the souls for the future the galaxy itself wished to realize. Some call it ' the creator,' and others 'God,' or 'the sun.'
You, your soul might have been produced only by a wish of somebody, or by a wish of a couple of beings.
read more